Hey all! So I've been scratching my head a lot about my drogue parafoil, which according to the guy who sold me the winch should fly straight without a tail. But it didn't. Some further testing last weekend revealed it flew straight in moderate to heavy winds when I wasn't rewinding the line, but as soon as I started to rewind all it would do is fly in circles. And then hit the ground. A lot. So I searched paraglidingforum for some answers, and I came across a guy I did a comp with years ago, who posted that he had solved the dilemma of the parafoil drogue that didn't want to fly straight: he sewed a Spectra line onto the side keels of the parafoil, which connected directly to the tow line in front and connected to a wind sock tail drogue in back. The tail drogue also has Spectra incorporated into it, so the whole system is under tension during the tow. This tension keeps the drogue parafoil collapsed during the tow, but as soon as the line is released it flies merrily away, much like the standard round drogue. Much simpler and less prone to failure than the pouch deployment method which was included with the drogue I bought, and with the added tail my friend claimed it would always fly straight. Here's some pics that he sent me: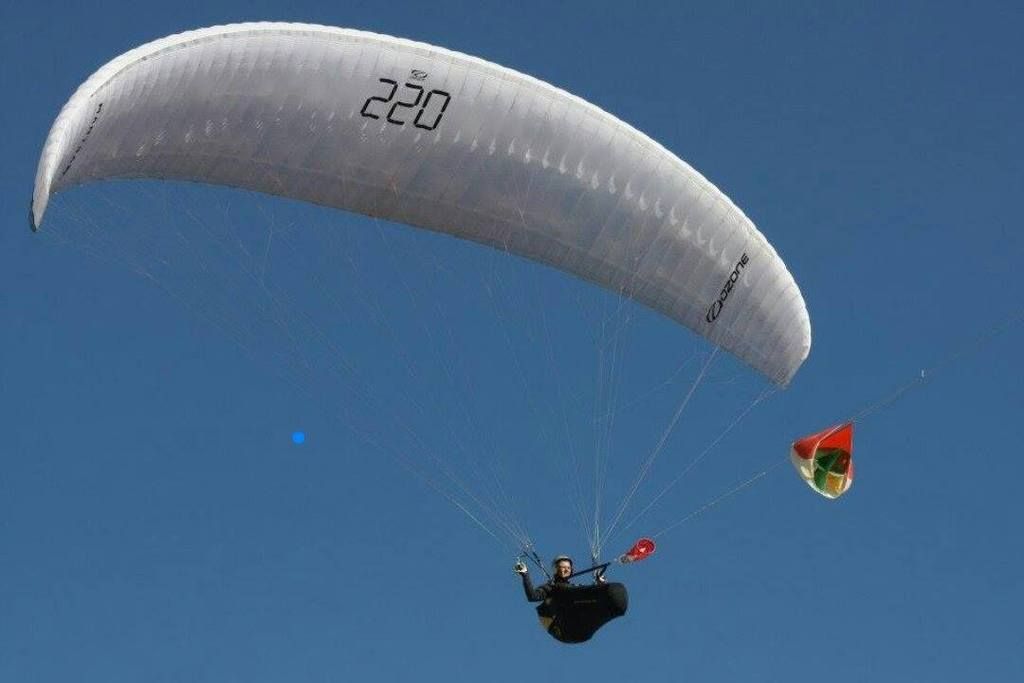 Here's what it looks like right after launch
Here's the pilot's view
Here's the kite with the Spectra used as a bridle and sewn into the keel of the drogue kite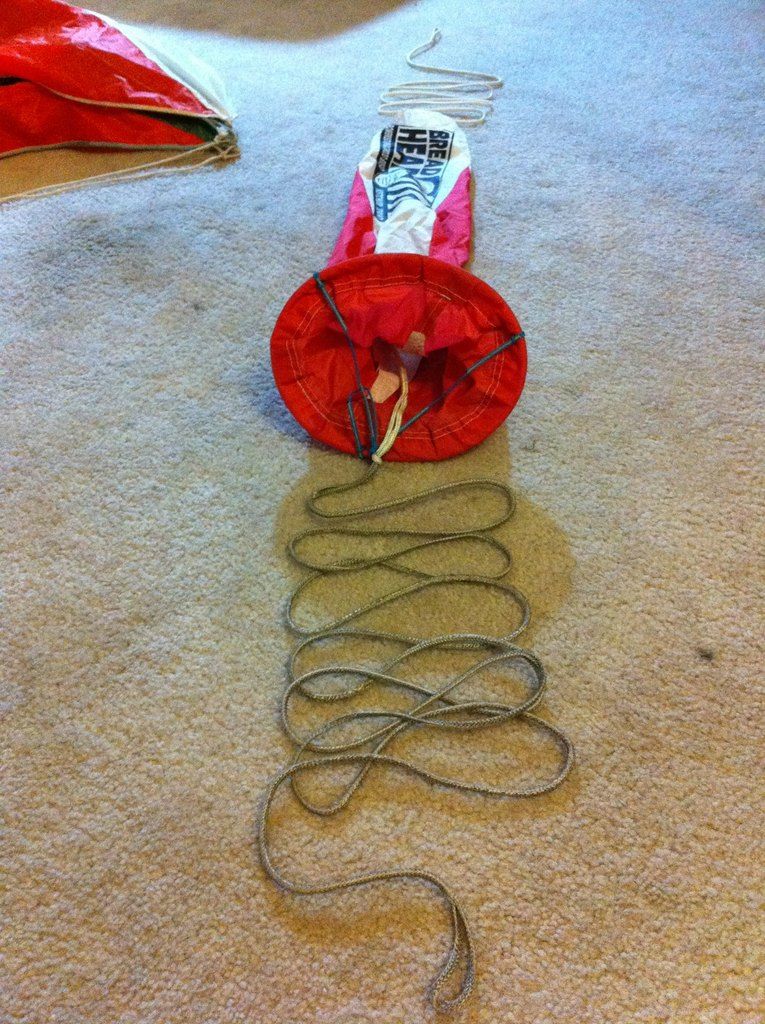 Here's the windsock drogue tail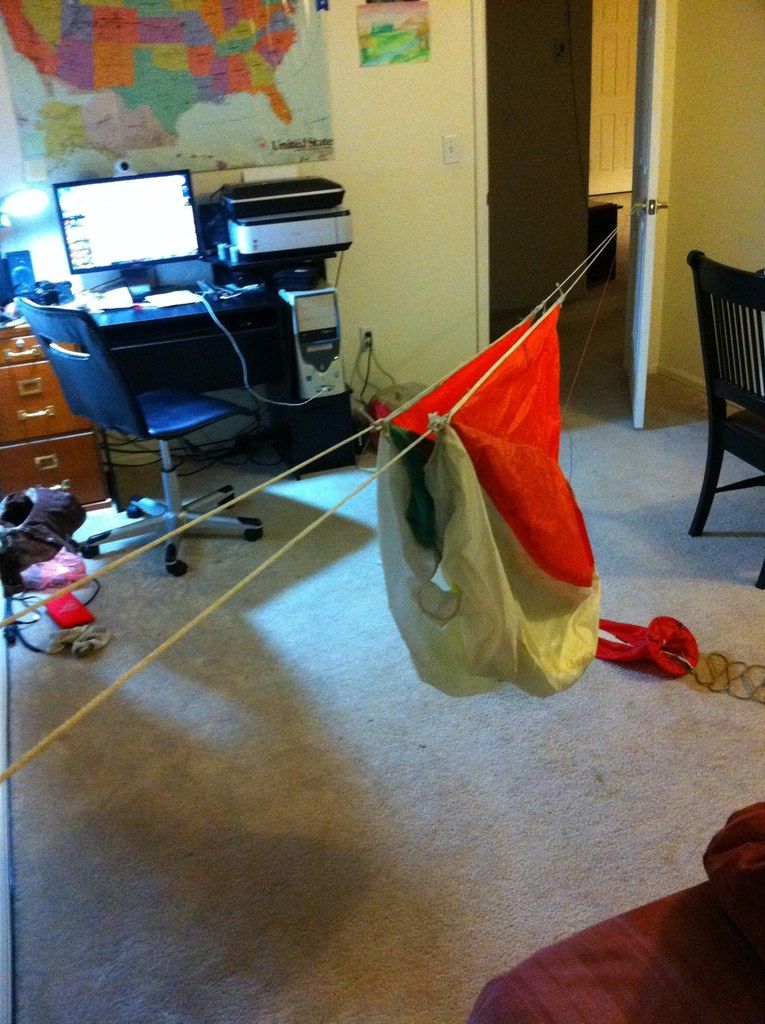 Here's what the kite looks like collapsed under tension while integral to the tow line
So I spent a lot of the day measuring and splicing Spectra, and sewing it onto my drogue kite. Then I went out and gave it a shot. We had winds of about 15 mph this afternoon, so I figured the rewind motor would provide much more airspeed than the drogue would usually see during tow. Sure enough, it flies great, even when rewinding! my friend claims the kite really needs a tail, and the key is that it should be at least 10 feet from the kite.
So I'm super stoked that my drogue might actually not let the line hit the dirt. I'm going to be getting married here on the 3rd, then a week of honeymoon, but as soon as I get back I plan on doing lots of towing. Probably some in eastern AZ and some in the Cruces area, if anyone is interested in coming out. Jan Z, your presence would be greatly appreciated again

.