I was driving home from Dockweiler last night and got a few calls / text messages from friends letting me know about another paraglider crash at Torrey appearing in the evening news.
Quote:
http://www.cbs8.com/story/31522256/paraglider-hospitalized-after-crashing-into-cliff-at-torrey-pines
Paraglider hospitalized after crashing into cliff at Torrey Pines
Posted: Mar 20, 2016 4:27 PM PST
Updated: Mar 21, 2016 9:26 AM PST
Video Report By Dominic Garcia, Reporter
SAN DIEGO (CBS 8) - A paraglider is recovering Monday morning after being airlifted Sunday from the side of a cliff above Black's Beach in Torrey Pines after his glider crashed.
The incident happened around 3:24 p.m. when the man hit a cliff 300 feet north of the Torrey Pines Gliderport located at 2800 Torrey Pines Scenic Drive.
San Diego firefighters and lifeguards arrived at the scene where they prepared the man, 49, for helicopter extraction. According to officials with the San Diego Fire-Rescue Department, the man suffered traumatic injuries, complaining of hip and back pain, and was transported to Scripps La Jolla Hospital.
Attachment: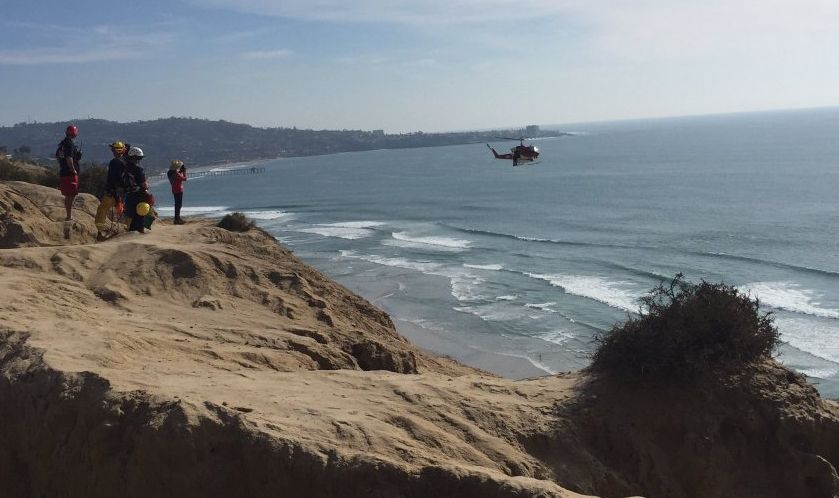 helicopter_rescue_2016_03_20.jpg [ 61.16 KiB | Viewed 2449 times ]
I called USHPA Regional Director Ken Andrews to report it and got his voice mail. I left a message. So far, none of the other Directors have lifted a finger to correct the ongoing abuses at Torrey Pines. In fact, they expelled me for my efforts at correcting those same problems. My guess (from everything I've seen so far) is that Ken will do the same. Sadly, the peer pressure on Ken appears to be more than he's able to withstand.