SAN DIEGO (NEWS 8) - Emergency crews worked to rescue a paraglider who went down in a ravine in La Jolla Tuesday morning.
It happened just after 11 a.m. near the Torrey Pines Gliderport at 2800 Torrey Pines Scenic Drive, according to the San Diego Fire-Rescue Department.
Rescue efforts were difficult at times due to high wind and tough terrain.
Crews were eventually able to hoist the man up to the top of the cliff.
The man - in his 20s - was taken to the hospital, but details on his injuries were not given.
Attachment: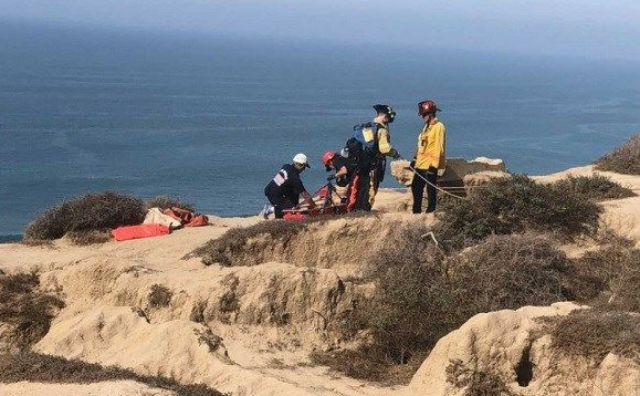 thecw_640.png [ 429.57 KiB | Viewed 3684 times ]
SAN DIEGO –- A paraglider was injured Tuesday when he slammed into the cliffs below the Torrey Pines Glider Port.
Someone called 911 at around 11:15 a.m. to report that a man had crashed into the cliff and then fallen to the beach.
Rescuers found a man in his 20s on the beach and attempted to pull him up to the Glider Port with ropes. When that didn't work, they called in a helicopter to airlift the man.
The extent of the man's injuries were not known.
Attachment:
fox6_640.png [ 321.85 KiB | Viewed 3684 times ]