Hello Fellow Hawks!!!
Tomorrow (February 9th, 2020) is our Second Sunday at Torrey for February 2020.
If you're going to pick a "Second Sunday" to skip in 2020, this one might be a good choice.
Here's the forecast at this time:
Attachment: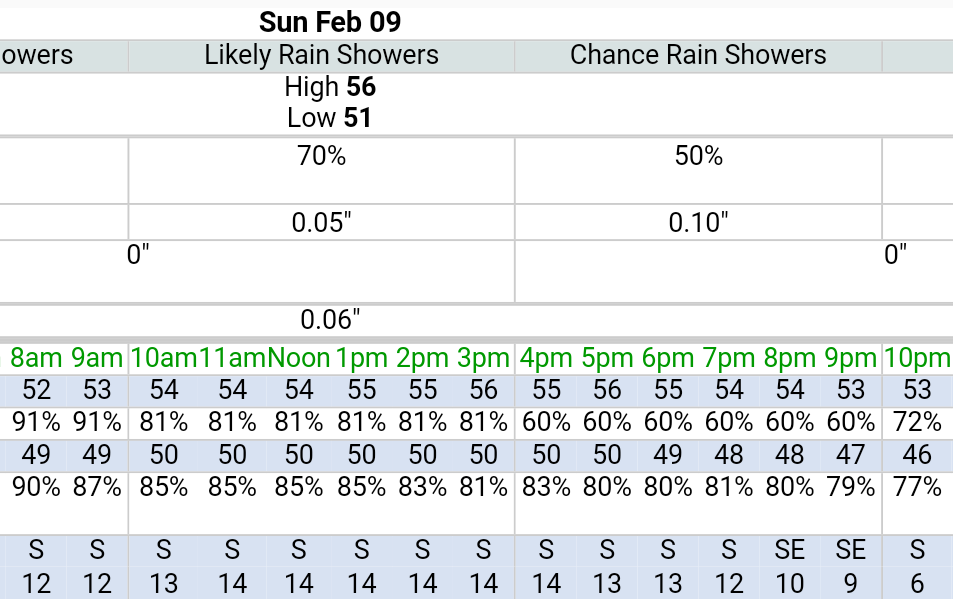 Torrey_Forecast_2020_02.png [ 86.4 KiB | Viewed 3342 times ]
Yup, rain showers and a south wind ... all day.

I'll be there for some parts of the day as usual, but I doubt I'll bother bringing a glider.
Please contact me by phone or Personal Message if you plan to be there at any particular time.
Bob